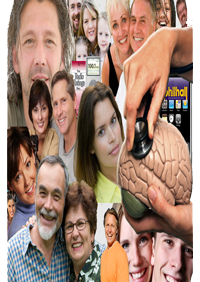 Millions of people around the world have engaged Phil Hall's programming and content. Phil Hall has built, owned, managed, and programmed winning radio stations from Los Angeles to Little Rock to Tokyo. Phil directed the programming for 10% of U-S music radio stations. Phil has programmed America's #1 Country, AC, and Full Service AC radio stations, America's #1 24/7 music network, and two of the top five Classic Hits stations in the USA. He's helped some of the world's biggest broadcasters improve ratings and bottom line numbers.
Phil was a pioneer in the effort to drive radio to build its' brand across on-air, mobile, streaming, retail, and on-site. In the 1990s, he developed the first Online network of over 1200 radio station web sites. He launched the first network radio web sites branded and localized for over 1,000 radio stations. Phil Hall advises radio stations and networks, advertising agencies, new media companies, and marketers on how to use radio's on-air and Online content to build and reach the desired 30+ audience.
An advocate for your customers, his team will work to improve results for advertisers by making your station's brand an advocate for its customers. Our unique understanding of the 30+ radio listener's needs, desires, and habits increases usage and improve the attachment between the station's brand and its listeners.
We work a limited number of clients to provide maximum service. Call today to reserve your place in the company of some of the world's largest and most successful brands.
For more information call Phil Hall 214.707.7445 or Bob Romanko 727.587.7777 or Judith Sorrell 479.305.0365